Easily one of the greatest tag teams not only in the WWF, but in HISTORY.  The Dynamite Kid &
Davey Boy Smith combined speed, agility & power to create a truly exciting and memorable team.
Their matches in Japan and in the U.S. , especially with the Hart Foundation are legendary.
BEST OF BRUISER BRODY (9 VOLUMES)

BEST OF BRUTUS BEEFCAKE (31 VOLUMES)

BEST OF KING KONG BUNDY (5 DISKS)

HISTORY OF THE CAN-AM CONNECTION
BEST OF CHRIS CANDIDO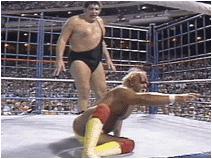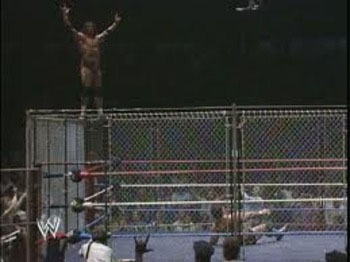 best of steel cage matches! (66 disks)
HISTORY OF THE DANGEROUS ALLIANCE (12 DISKS)
best of BARRY DARSOW (7 disks)

Not exactly the greatest mat technician (he'll readily admit this), Graham had far more than enough personality and charisma to makeUp for the difference. 
 He had the best physique in wrestling, was a smooth talker, and could really generate heat as a heel in the WWF.  Graham was very much ahead of his time, 
and would influence such wrestlers as Jesse "The Body" Ventura, Hulk Hogan, and "Big Poppa Pump" Scott Steiner.